SINUSOLVE™ for NASAL ALLERGY with IR Technology
Viewing This Product
Availability: LOW IN STOCK
Availability: LOW IN STOCK
If product is UNAVAILABLE. Just add it to cart to reserve. We will contact you as soon as new batch of products arrived.
Current prices go back to old prices when sale ends. You can send us a message to reserve and we will deliver when you are ready to receive the item.

Cure Allergic Rhinitis with no pain, no drugs,and no side effects.
These are the symptoms that you HATE:
 - Hay Fever
 - Common Cold
 - Sinusitis
 - Nasal Congestion
 - Itching
 - Sneezing
 - Runny and Stuffed Nose
 - Headaches
Low-level narrow band light technology through the IR Rhinitis Therapy Device effectively relieves ALL of these symptoms. 
Medications simply mask the problem, IR technology can help you alleviate these issue permanently.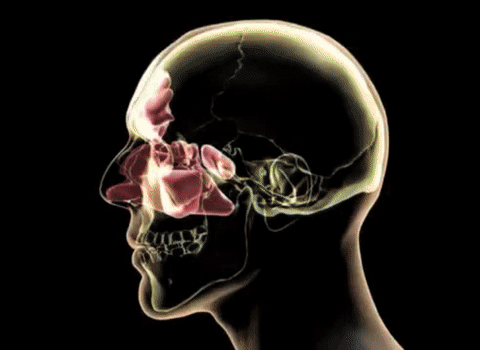 "I GET TRIGGERED SO EASY, DUST, POLLEN, WHEN I CATCH A COLD. IT SEEMS TO LINGER FOR SO LONG AND I HAVE TROUBLE SLEEPING. BUT I LOVE SINU-SOLVE! I MUST SAY IT DOES TAKE ABOUT 2 OR 3 TREATMENTS SO IT'S NOT INSTANT BUT IT CERTAINLY ALLOWED ME TO BREATHE PROPERLY AGAIN..." - TRUSTED USER OF IR RHINITIS THERAPY DEVICE
They're all the result of contaminants in the back of the nasal passage, causing circulatory problems and these often distressing and uncomfortable symptoms. Conventional treatments such as antihistamines and nose sprays provide only temporary relief and a variety of side effects.
IR Rhinitis Therapy Device is a revolutionary medical device for personal use for the treatment of Allergic Rhinitis - Hay Fever symptoms using 630 nm red light.

This is the optimal wavelength to achieve the desired effect of treating Allergic Rhinitis symptoms.
IR Rhinitis Therapy Device is completely safe, has no side effects, and is 100% free of any medication.
FEATURES:
100% Natural - Absolutely no side effects 
Use

 

safely

 

alongside any medication 
Provides

 

instant relief

 

from nasal congestion, runny nose, sneezing, runny and

 stuffed nose, headaches

 

and teary eyes.

HOW TO USE: 
1 time a day for 4.5 minutes sessions.
Once symptoms are relieved, reduce the number of treatment sessions and use as needed.
The device automatically switches off at the end of the treatment session.



Orders are shipped via our preferred express couriers: LBC, 2GO, LEX, NinjaVan, BlackArrow. We will choose the best courier based on your location.
Estimated Time of Arrival:
METRO MANILA: 2 - 3 Days
PROVINCIAL AREAS: 3 - 7 Days
Kindly fill out your details with Complete Name, Address, Barangay, City, Province and Mobile Number to ensure delivery.
We will keep track and send you a call or text message with the status of your package.  

We take great pride in the quality of our products and guarantee you will be satisfied with anything you purchase.
If for any reason you are not completely satisfied with your purchase, send it back to us. We will be happy to make an exchange or issue you a refund for the original price paid once the item is returned within the appropriate time period.
We also guarantee that your product will not arrive damaged. If this happens to you, you will be able to send the product back free of charge and receive a new one. 

Our Office Hours: Monday - Saturday 8AM - 8PM
Email us: support@freshfindsph.com
Text or Call us @ SMART 0928-172-3992 / GLOBE 0945-765-2418
Warehouse Address: 525 Lavezares St, San Nicolas, Manila, Metro Manila
---